With the anticipated end of Section 21, Section 8 of the Housing Act 1988 is another way for a landlord to terminate a tenancy. And while it might look easy on paper (unlike Section 21, a Section 8 notice can be served at any point during the tenancy) in reality it's not such a simple procedure.
Unlike Section 21, Section 8 demands a certain set of circumstances for eviction. If you attempt to use Section 8 in cases where these circumstances do not exist, you can be sued for illegal eviction. Even in cases where the landlord has every right to issue a Section 8, the court proceedings (which can be very expensive) could go for or against the landlord.
And just like Section 21, the devil is in the detail – if you fill out the form or initiate the process incorrectly the entire eviction process will be null and void, leaving you back where you started.
So how do you serve a Section 8 notice correctly?
Remember Section 8 was designed to evict troublesome tenants that may have caused damage to the property or fallen into rental arrears. Before you serve a Section 8 notice, the first thing to do is check that your tenancy meets the legal conditions for serving one. Ask yourself has your tenant:
Failed to pay rent for over two months; or
Carried out illegal activity in your property; or
Been guilty of anti-social behaviour; or
Seriously neglected or damaged the property (wear and tear doesn't count); or
Given false information relating to their tenancy; or
Breached any part of the tenancy agreement?
If you're satisfied one or more of the items on this checklist has been met, you need to complete the government-issued Section 8 form. Be mindful that you fill out the form carefully and accurately, providing all the relevant detail for your case – any errors will negate the notice.
When the form is completed you must deliver it to the tenant, either by putting it under the front door yourself or sending it by first class post. Record whichever method of delivery you use as well as the date and keep a copy of the notice itself. As with all things in the property world, keeping an audit trail so you can prove you did what you said you did when you said you did it is the best form of protection.
Once you've delivered the notice and the tenant has signed and returned it, and the legally required notice period has lapsed, you can file proceedings in court. This can be done online or you can download the form and submit it in person to your local county court.
Then all you can do is wait - and it could take a while. Although the Section 8 process can in theory be instigated earlier than Section 21, the process itself can be a lengthy one due to the notice periods required and waiting for court proceedings, And truth is, the wait is often long in today's busy court systems.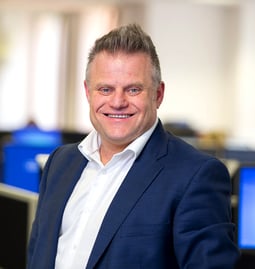 Paul Shamplina, Founder of Landlord Action commented:
"I am often asked by landlords whether they should serve a Section 8 or Section 21 notice to end a tenancy. The Section 21 process should be quicker if the tenancy is at an end and all the correct documentation has been served on the tenant. Due to the complexities around the Section 21 notice process more and more landlords are now having to use a Section 8 notice instead. This requires rent arrears or another breach of tenancy and a court hearing but does provide the landlord with an order for any rent arrears as well as possession. I would recommend all landlords engage specialist legal representation from a Solicitors Regulation Authority authorised firm of solicitors who can advise on the best method to use and issue and handle the court claim properly."
For more information on Section 8, when and how to use it correctly, please refer to our FREE guide on Section 8. While it does not constitute a legal document, it has plenty of information and advice for landlords who find themselves in this situation.