David Waterhouse from Angus Roberts Letting Agent in Ilkley in West Yorkshire.
We imposed on David to share his thoughts as a Fixflo customer - watch the video and find out (or take a look at the transcript below)!
Describe Fixflo in a few words
"Perfect - it does exactly what we need it to do. It allows the tenants to report what they need to report and we get the right information at the right time."
Why do you love Fixflo?
"I love Fixflo because it does what it says on the tin. It fixes the problem, it allows us, as I say, to always get the right information to be able to ensure that we can deal with everything in the correct manner and in the way that actually makes it better for the tenant."
What's your favourite Fixflo feature?
"Probably the way it prompts the tenants to actually come up with the right answers to the question rather than what they think they should be telling us."
What was life like before Fixflo?
"I can't remember, and I don't want to try!"
Fixflo
is the best way to manage repairs and property maintenance
Smart, web-based software for residential and commercial property professionals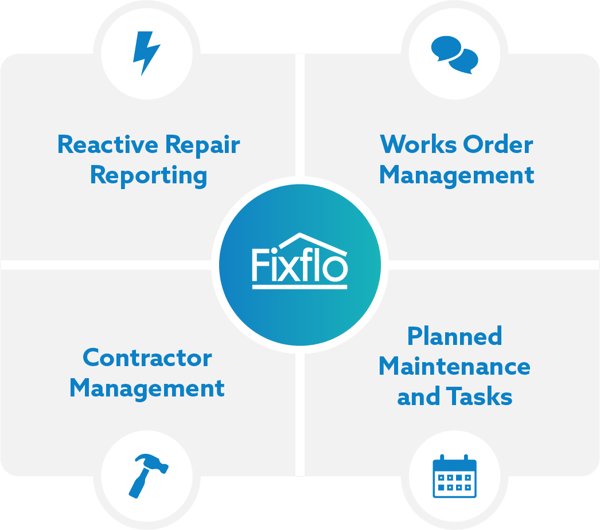 Fewer issues
Fixflo guides tenants to help them fix simple issues themselves
Faster fixes
Fixflo creates detailed reports for agents and contractors
Clearer communication
Fixflo translates tenant repair requests from 40+ languages