The management of repairs for rental properties is a key area of concern for landlords, tenants and letting agents
Over the past 12 months the lettings market has become increasingly competitive for high street letting agents as new business models (both online only and hybrid) are raising significant funds with a plan of rapid business expansion *.
In addition, as the renting voter base has become increasingly important there has been greater political attention to the demands of renters.
From 1 October 2015, a new repairs process comes into force for all new tenancies in England and the Welsh Assembly is considering its approach under devolved powers.
Against this backdrop, the findings in the 2015 Fixflo Report highlight significant areas of concern in the repairs process for managed properties.
Letting Agency Revenue
Over 46% of respondents knew of a landlord who had changed letting agency due to a repair related issue.
While still a high number for an industry that predominantly relies on recurring revenue and reputation in a local market, the figure compares favourably against the results from the Fixflo Report in 2014.
This indicates a growing understanding within the lettings industry about the importance of repair management for the retention of their existing client base.
Letting Agency Cost
On average each property has 3 repairs per year with each repair taking on average 90 minutes of staff time to resolve.
Having drawn on data from over 70,000 repairs through the Fixflo system in the UK in 2015 we have extended the scope of the Fixflo Report to highlight the most common issues both on a national and on a regional level.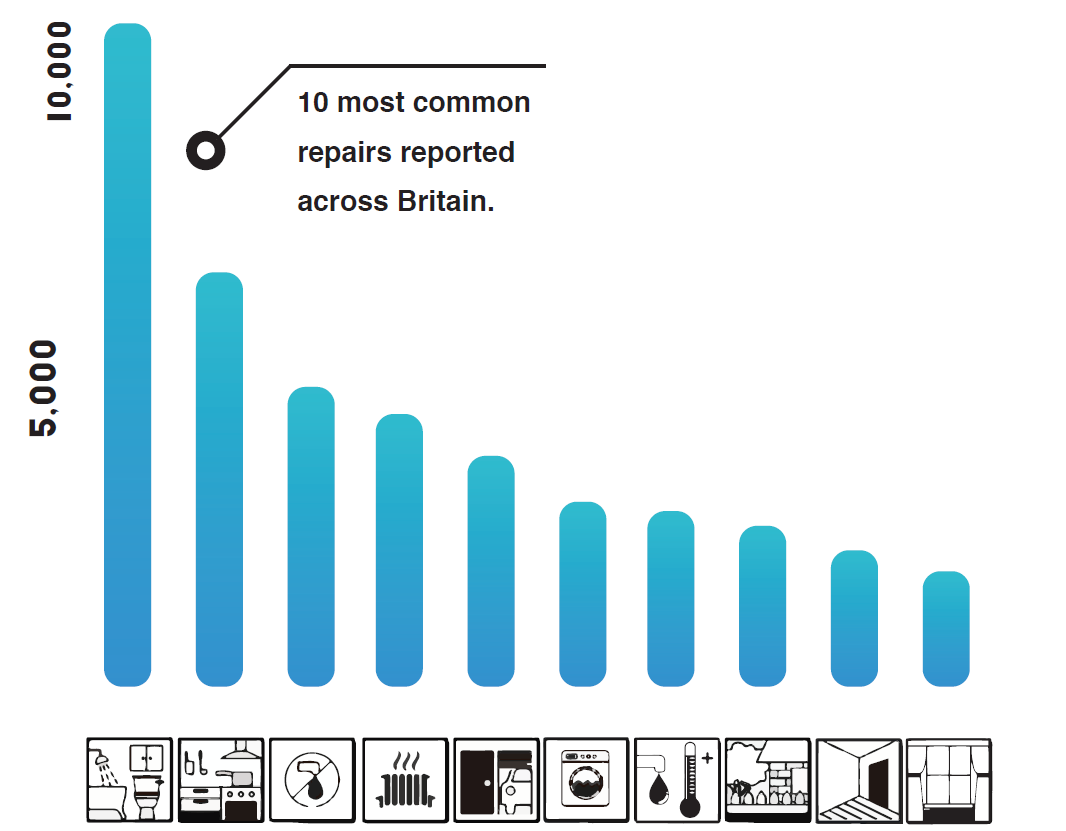 A Changing Lettings Market
One striking result from the data from the Fixflo system is the need for agencies to deal with a range of languages with an increasingly diverse tenant base.
Of the 70,000 sampled issues tenant reported repairs in more than 25 different languages but with a heavy weighting towards a handful of key languages and, in particular, Polish.
Fundamental Change From October 2015
All new tenancies in England from October 2015 will be subject to a new regime in respect of repairs and the section 21 process.
ARLA and Fixflo have put together a simple downloadable guide to help affected agencies to get ready for the change.
Further Resources:
*Funding rounds of over £1m have been achieved for at least three companies with 'non traditional' agency business models: https://www.crowdcube.com/investment/easyproperty-com-16655; http://news.sky.com/story/1514741/city-star-woodford-raises-bet-on-purplebricks; http://www.telegraph.co.uk/finance/newsbysector/constructionandproperty/11358260/Zoopla-investor-backs-online-estate-agent-eMoov.html