PayProp is one of our favourite property management systems. We cited it as such in our Property Management Software Buyer's Guide, but we thought it deserved its own article - with that in mind, we've created a brief guide to its features and its suitability as far as property managers are concerned.
Product Line: Automated rental payments for property managers
Ideal client profile: Single Office / 2 – 11 branches / 12+ branches

Hosting: Cloud-based

Pricing Model: PayProp pricing is tailored to your business. Our fee is calculated as a percentage of your client account volume.

Other Markets Served: Lettings


---
Product Description
PayProp – collect, match & reconcile rental payments within seconds. PayProp is an automated payment and reconciliation platform for property managers.

Combining portfolio management, accounting and banking in one integrated platform, PayProp lets agents automatically reconcile incoming payments and pay their entire portfolio in a couple of clicks.

PayProp is cloud-based, enabling agents to run their portfolios from anywhere, at any time, on any device. Enjoy the peace of mind of live backups, free and instant online file access, and cutting-edge PropTech power without worrying about technology refreshes.

Because our platform is bank-integrated, it pulls data directly from bank files. Our clients' account values are always live and 100% accurate within 15 minutes.

PayProp offers excellent portfolio visibility with a wide range of reports and keeps landlords and tenants informed with automated invoices and statements.
Our clients can effortlessly improve their arrears situation with live access to debtors' positions, proactive SMS and e-mail payment reminders, and past-due reminders.

PayProp Block Management is our platform's most recent evolution, providing the same trusted transparency and power enjoyed by letting agents to trustees and managing agents of build-to-rent developments.

A friendly team of PayProp professionals offers unlimited training and support for unlimited users over the lifetime of the customer contract, available 8am to 6pm, Mon - Fri.
---
Features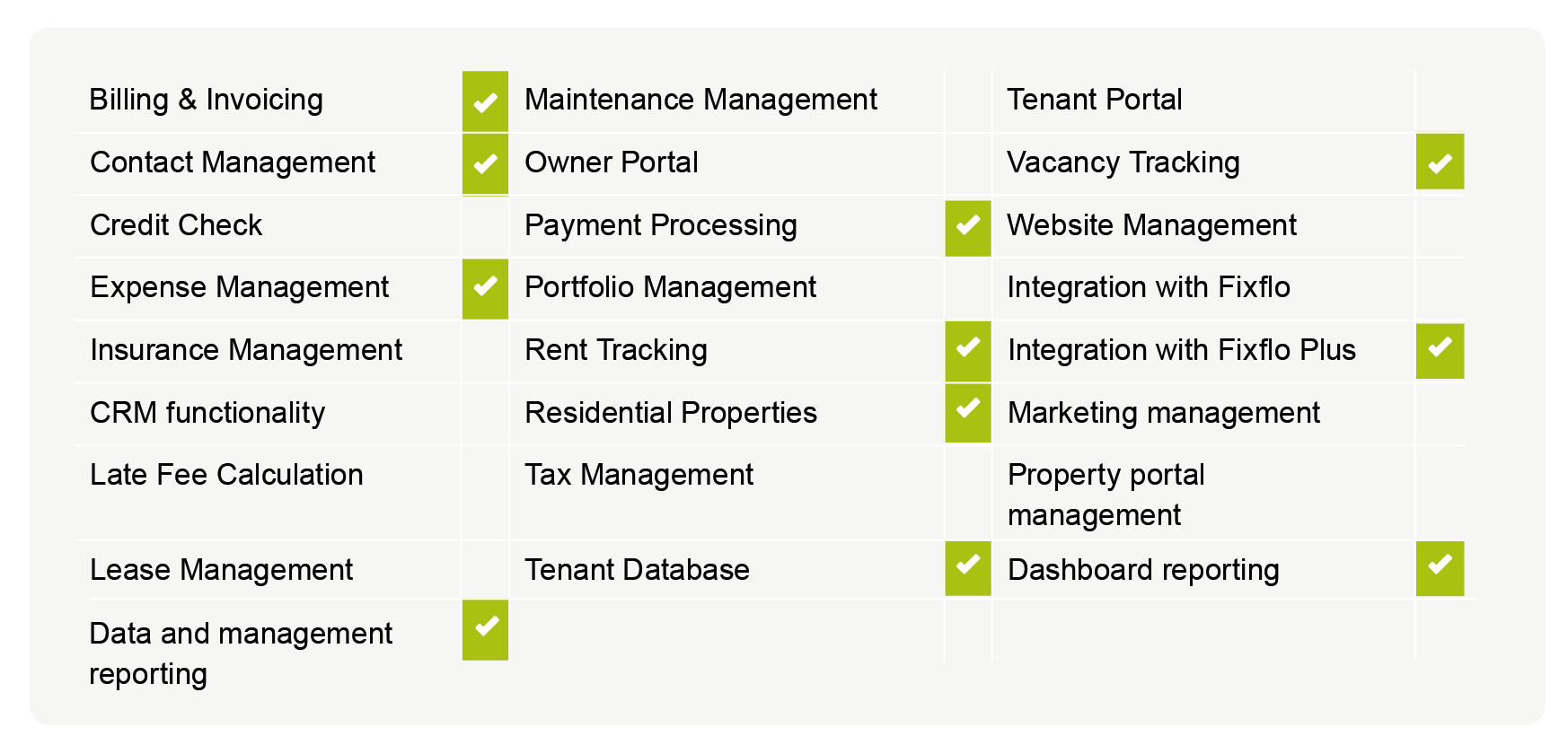 ---
Contact details
Email: info@payprop.co.uk
Number: 020 3740 7614
LinkedIn: linkedin.com/company/5202008/
Turbocharge Payprop with Fixflo: https://www.fixflo.com/partners/payprop-integration/
Set up the integration: http://help.fixflo.com/en/articles/357-payprop-integration-setting-it-up

For details of more of our favourite property management software systems, download our free eBook by clicking on the image below.