We've known it's been coming for quite a while now, but today the government published the long-mooted letting fees ban bill, which now has the official title of the Tenant Fees Bill. Among other things, the Bill reveals the full details of the government's plans to make the charging of tenants' fees a criminal offence in addition to the now-compulsory requirement for agents to be a member of a client money protection scheme.
There's been a lengthy wait for confirmation of exactly what the Tenant Fees Bill would contain, but we now know that payments made by tenants to landlords or agents will be separated into two categories: permitted and prohibited. Permitted payments will include rent, holding deposits and security deposits, while prohibited payments will include practically everything else that tenants might have been charged for in the past: referencing, inventory, guarantor, pet deposits and so on. Any landlords or agencies which attempt to get tenants to make one of these prohibited payments will be liable for fines of up to £30,000 and potential criminal prosecution if they break the ban twice in a five-year period.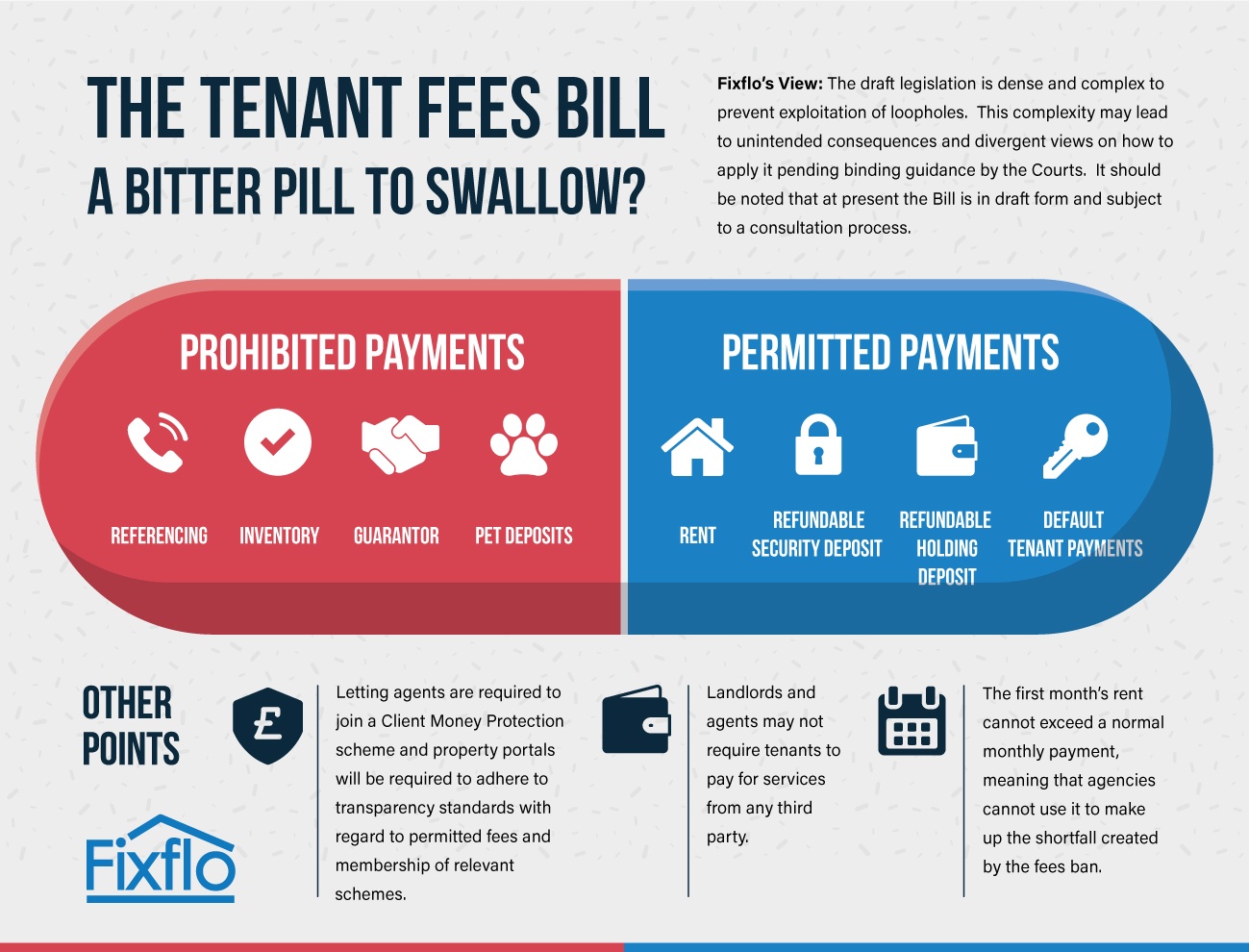 Interestingly, there is no prohibition on agents taking holding deposits from multiple people at once, but the deposits have to be fully refundable. This could be a way of preventing tenants from making multiple applications and wasting agents' time, while still ensuring they can get their money back easily.
The draft bill will now be debated in parliament before it passes into law - this is expected to happen in the spring.
Click the image below to read our eBook, Navigating the Fees Ban, for more information and tips about ensuring that the ban doesn't negatively affect your business.