The Tenant Fees Act 2019 is now very much live and in full effect, and with the fee ban here, lettings agents need to make sure they're ticking all the boxes with regards charging fees correctly. If you're still not sure how the fee ban affects your business, or what you need to do to be compliant, we take a look at the crucial points.
What is the Tenant Fees Bill?
Timeline of the Tenant Fees Bill
Precedents
What you can charge for
What you can't charge for
How to work with the Tenant Fees Bill
Conclusion
What is the Tenant Fees Bill?
Tenants might be rejoicing, but the lettings industry isn't so sure. Whatever you think of it, the tenant fees ban is here and you'll need to make sure you're compliant. First of all, what is the Tenant Fees Bill?
On 1st June 2019, it became illegal for lettings agents to charge their tenants certain fees. The Tenant Fees Bill, which had been drafted and passed in 2018, became law and is now known as Tenant Fees Act 2019.
The Tenant Fees Act applies to all assured short-hold tenancies and licences to occupy in the private rented sector.
As of this date, the only charges that lettings agents can charge new tenants are:
Rent
A holding deposit of no more than one week's rent
Up to 5 weeks' rent as deposit (or up to 6 weeks for properties where annual rent is more than £50,000)
Charges for breach of contract, such as late payment
Charges for loss of keys or security fobs
A charge of no more than £50 for change of tenancy, such as adding a new person to tenancy at the tenant's request
Any other fees are now illegal and subject to either a fine or criminal charge, for repeated violations. These include fixed charges for referencing, inventory, contract and any other charges not listed above.
Taking into consideration that lettings agents are set to lose around 20% of their income from the ban on fees and it's plain that there will be a bumpy road ahead for some. We prepared an assessment tool here to help you calculate the financial impact the ban might have on your agency.
Letting Agent's Fees Pre-Tenant Fees Ban
Of course the whole reason for the Tenant Fees Bill is to make charges more transparent for tenants. The original issue is that many agents were charging what were perceived to be unfair fees including hefty charges for cheap broken items - with reports of £45 for a broken dustpan and brush, or £200 to complete checkout. Add in the inconsistency between agencies in charges levied and it became clear that there needed to be some kind of control or legislation to protect the consumer.
Highlighting some of the inconsistency in letting agents fees, we took a look at several letting agents across the UK. What we found is that some agencies would only charge the basic fees, such as tenancy agreements and referencing, some would charge for everything they could. And, as you might notice from the figures below, there is nothing to stop agents charging whatever they want.
Admin fee: Not every agency has an administration fee, with many breaking the fee down to the specific fees listed below.
Fees we found for admin charges ranged from £180 up to £360 (for 2 tenants with one agency) or £300 for one tenant.
Reference fees: With referencing usually costing less than £10 per person, agencies set their own prices for reference fees. Prices we saw ranged from £45 to £120.
Change of tenant: Life can catch us all out, and sometimes people need to move in or out. The change of tenancy fee is one of the fees that will remain after the bill goes live.
Fees for changing tenants during a tenancy term ranged from £180 up to £420 plus an additional £60 for referencing!
Contract extension: Some agencies don't charge for a contract extension, but some charged from £100 up to around £200 to renew or extend contract agreements.
Company or corporate application fee: For those signing lettings contracts on behalf of a company, fees ranged from around £200 to over £300.
Inventory: Drawing up the inventory is often included in the initial tenancy agreement, but some agencies charge anything up to £250 for end of tenancy inventory checks. However the standard is between £100-150.
Early termination: Some agencies quote their end of tenancy fees under the change of agreement heading. However, we spotted one agency charging £474 +VAT for an early termination.
Guarantor fee: In the event of needing a guarantor for people whose income was too low to cover the rent (for example students), agencies ask for a credit check on the guarantor. Usually in place of the reference fee for the tenant. Prices ranged between £45 to £120.
Unpaid rent: Another fee that will still apply when the Tenant Fees Ban kicks in, most charge between £20-30 for a late letter. Some also add anything up to 8% interest on late charges.
But how did we get here?
The Timeline of the Tenant Fees Bill
Over the years the subject of unfair fees has been widely documented and subjected to various legislation, including the Consumer Protection from Unfair Trading Regulation (2008). This covered some aspects of tenants fees, but clearly there has been a demand from the populace for some controls to minimise unscrupulous practices.
On the 23rd November 2016, the then chancellor Philip Hammond made a shock announcement that all additional tenant fees apart from rent and deposits would be banned.
Since then the lettings agency has been waiting with bated breath to find out what they can charge, what the penalties would be and even when the bill would go live. After consultation and a draft bill, the announcement was made in 2017 that the Tenant Fees Bill would go live in 2018. Just over two years after the announcement, on the 23rd January 2019, the legislation was finally passed and the date for the bill to be passed into law was set. That date
1st June 2019
If your agency is still charging any additional fees besides those listed on the fee ban then you will need to stop charging them or be subject to legal charges.
23rd November 2016: Tenant Fees Ban announced in parliament.
|
1st November 2017: Draft of Tenant Fees Bill released for consultation.
|
23rd January 2019: Tenant Fees Bill details and date confirmed
|
31st May 2019: Deadline for charging fees that are subject to ban
|
1st June 2019: Tenant Fees Act passed into law. Fees can still apply to pre-existing tenancy agreements.
|
1st June 2020: Tenant Fees Act applies to all tenancy agreements including those signed before 1st June 2019.
You will not need to make any refunds for charges before the 1st June 2019. However, if you have charged something like an upfront checkout fee before the arrival of the fee ban then this will need to be refunded to the tenant.
Lettings agents and landlords in Wales are not subject to this particular bill. However there is a Wales specific fee ban which is due to be passed into law on 10th September 2019, means that Wales will be subject to very similar regulations after this date.
Precedents
Lettings agents in England worried about the effect of the fees ban on their income can simply look north of the border. Scotland banned tenant fees ('premiums') in 1984, however due to loopholes and issues with the terminology, it was only in 2013 that tenant fees were finally outlawed. So how has this affected the Scottish rental market?
Overall, the effect has not been quite as dramatic as the doomsayers expected. In fact, after the 2013 clarification of the fees ban in Scotland, average rents grew at a similar rate to those in England, with no major price hikes.
In a survey conducted by Shelter in the aftermath of the Scottish fees ban, the findings were generally positive on both the side of the tenants and the lettings industry.
Lettings agents in Scotland asked about their perception of the impact of the ban one year later, were mostly indifferent.
59% felt that the fees ban had no impact on their business while 24% felt that it had a negative effect. The remaining 17% felt that the ban had been generally positive on their business.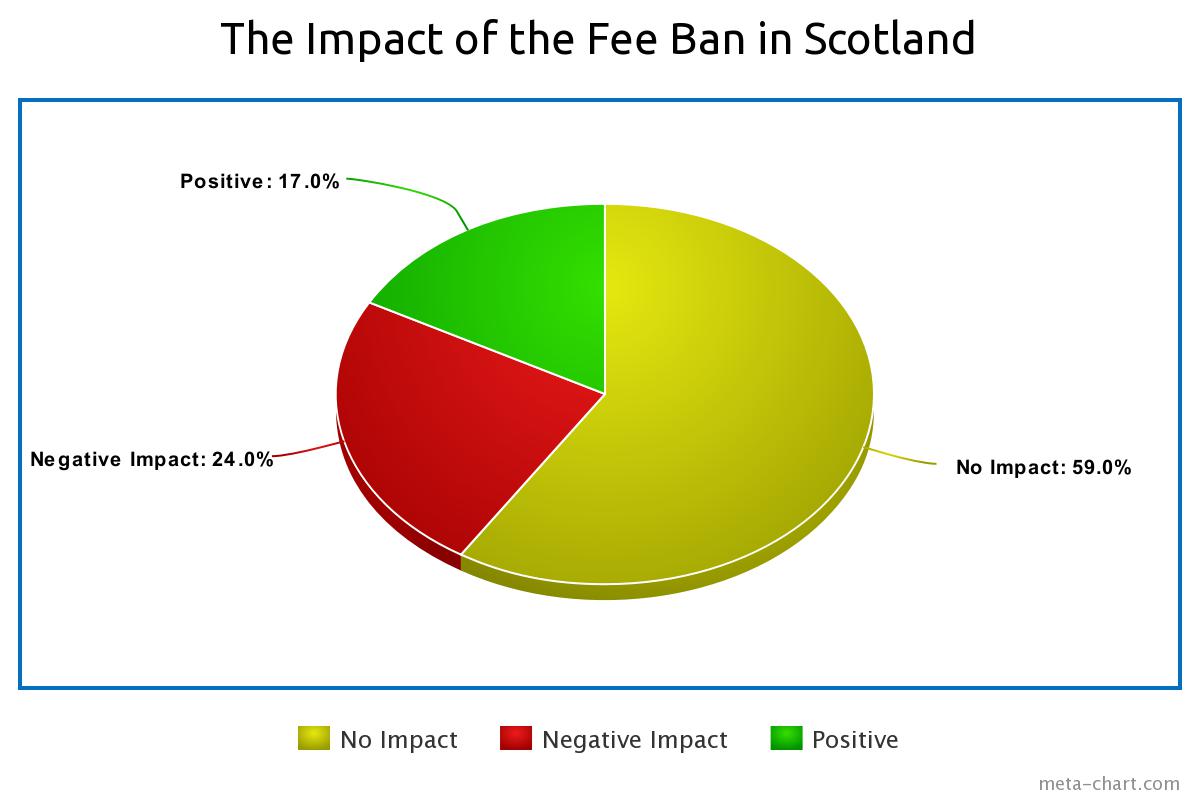 The industry in general also showed mostly healthy trends, with Scotland mirroring England with rental price rises of around 16% in the year after the ban clarification. However, in Scotland, the rental rises eventually leveled out and actually dropped, with England seeing a general rise of around 9.1% and Scotland only seeing around 5% growth in rental prices.
However, much like in England, prices rose higher in the bigger cities like Glasgow and Edinburgh. Rents rose 19% and 20% respectively, most likely due to supply and demand issues rather than the change in fees.
Away from Scotland, there are several countries where tenant fees aren't charged.

Tenants are required to pay a bond (the deposit) which is typically 4 weeks rent, before the start of the tenancy. They can also be asked to pay 2 weeks rent upfront which then goes toward their rent. Besides that, they cannot be charged any other fees. These are paid by the landlord.

With around half the population being renters, Germany has a competitive rent market. Deposits can be up to three months rent, but agents fees are paid by landlords. One way that German lettings agents can charge tenants is by offering a paid service to find them a property. Normally aimed at busy people who don't have time to look for a place to live.

Theoretically, charging tenants administration fees is illegal. Letting agents usually charge landlords around 10% of the annual rent to manage a property on their behalf. Although the law is a bit muddy on the issue, some landlords charge tenants to view properties (theoretically its illegal though).

In the Netherlands contract fees, or agency fees for tenants, are typically not legal but are widely charged. Legally the agent cannot charge both the tenant and the landlord, and usually, the landlord pays to have their property listed and managed.

The Swedish model is very different from the UK with the buy to let market tightly controlled by central regulation. In fact, most rentals are in purpose built blocks which are managed by a developer. Rent typically excludes utilities and even furnishing in most instances. However, tenants can opt to pay an all inclusive service with heating and utilities included.

Rent in America varies from state to state. In some, tenants pay the fees and in others it's down to the landlord. You'll normally pay a months rent up front, plus a month as a deposit. You may sometimes need to pay for the lease paperwork to be drawn up, however on occasion, this is carried by the landlord.
In general you'll notice that most of these countries focus on the landlord for their fees. Some add extra services for a fee, such as property shortlisting, or offer to include bills and furniture for an optional extra.
But what can you actually charge for when the Tenant Fees Bill comes in?
What you can charge for
As of the 1st of June 2019, there are only 6 fees that you as a lettings agent can charge a tenant. They are:
Rent
Can be set as you and the landlord agree and can be collected weekly or monthly, or paid up front as a lump sum if required. There are currently no laws or limitations around the amount of rent that can be charged.
Rent is normally set for the duration of the tenancy agreement and can't be changed. However, rent can be changed if there is a rent review clause in a tenancy. If there is a rent review tenancy in the agreement then the landlord will need to give at least one months notice before changing the rent.
Deposit
Tenants can be charged a deposit of no more than 5 weeks rent. This then has to be kept in a Government-backed Tenancy Deposit Scheme (TPD).
The deposit then needs to be returned to the tenant on exit from the property within ten days, provided they have:
Met the terms of the tenancy agreement
Paid all bills with no outstanding totals due
Returned the property with no damage (excluding reasonable wear and tear)
In the case of damage to the property, missed rent or outstanding bills, the deposit can then be used to cover reasonable costs.
For high value properties with rent exceeding £50,000 per year, a deposit of 6 weeks can be charged.
Holding deposit
After viewing a property a tenant can put down a holding deposit of one weeks rent to secure the property and take it off the market. The holding deposit doesn't have to be protected, but once the tenancy agreement has been signed the holding deposit can be used as part of the deposit and then placed in the TPD.
Reasonable charges for lost keys or security fobs
If a tenant needs replacement keys or security fobs, the agent can charge a fee of no more than the value of the cost of the key.
Breach of contract agreement
In the case of unpaid rent or damage to the property, the agent can apply a penalty charge.
With unpaid rent, after 14 days the agent can apply a charge of no more than 3% above the Bank of England base rate.
With damage to the property, the agent can claim the costs back from the deposit, or ask the tenant to pay the bill.
We took a look at missed call out fees and whether agents can recover the fees arising from tenants missing prearranged call-outs.
Change of tenancy
If a tenant asks to change a tenancy, for example changing the people on the let, or early termination, a maximum fee of £50 can be charged. If you can prove that costs were incurred as a result of the change then you may be able to charge extra.
Although these are the only charges that can be officially charged to tenants, agents can also offer optional fees. So long as the tenant has a choice in the matter, lettings agents can get creative in the fees that they can offer. We take a look at some of the other fees and other frequently asked questions with regards to the Tenant Fees Act 2019 in our FAQ.
However, there are a variety of fees that you absolutely cannot charge.
What charges are prohibited?
By default, any fee that is a mandatory charge that isn't on the permitted fees list above is going to be prohibited. This will include:
Administration fees
Preparation of tenancy agreement
Check in and/or check out inventory charges
Tenancy extension fees
Referencing fees
Charges for guarantors references
Professional cleaning or maintenance charges beyond 'normal or reasonable wear and tear'
Requirements for tenants to use specific services such as insurance companies
Service charges for gardening/housekeeping etc
The key factor to bear in mind is that if the tenant(s) do not have a choice when it comes to additional charges, this is where letting agents will fall foul of the law.
But there is nothing to prevent letting agents offering an optional service for an additional fee. So long as the property occupier is given the choice, additional charges can still be levied.
So for example, when vacating a property the agent can still require that the tenant returns the property 'in the same state as when the tenancy commenced', which will likely be cleaned to a professional standard. Although you cannot require that a professional cleaner is used, you can offer a recommended cleaning service.
And, for charging a commission, the crucial element is to be clear and transparent. We recently looked at this in our Tenant Fees Bill Factsheet ebook, and found that:
"...recent guidance from NTSEAT refers to the Consumer Protection from Unfair Trading Regulations 2008 ("the CPRs") and their application in relation to referral fees. The guidance states that any practice which hides the real price of a service is capable of being found to be an unfair commercial practice under the CPRs.
Following on from this, Peter Habert, Director of Policy at The Property Ombudsman, recommends that lettings agents also take the time to consider this guidance in relation to their referral and associate services arrangements".
In short, agents will need to make a clear declaration if they are going to be making a percentage on any additional services.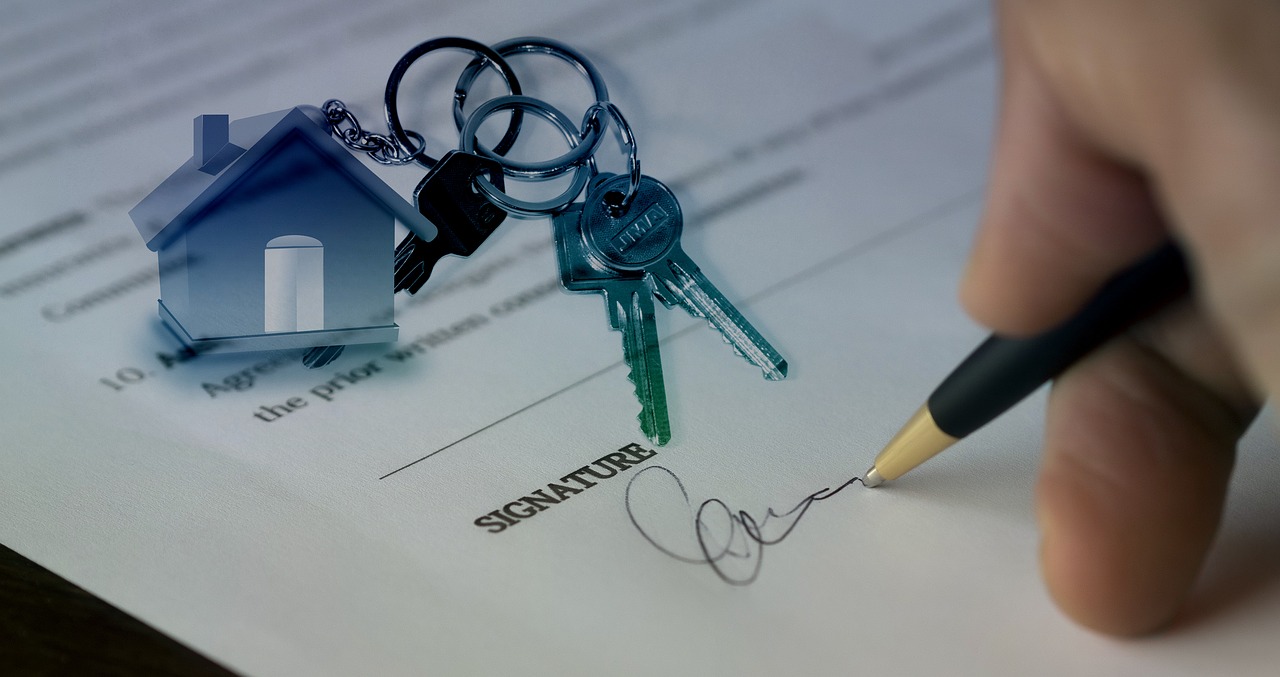 How can you work with the Tenant Fees Act?
The Tenant Fees Act is one of the biggest factors in changing the way letting agents approach their business. There's no question that the coming years will be a turbulent time for all, especially with changes running alongside other challenges like Brexit and the legislation around the Fitness for Human Habitation Act 2018.
But for the savvy landlord, there are ways to embrace the changes and adapt the business model for the better. We took a look at ten ways to survive the Tenant Fees Bill in a recent ebook, which gives a great insight into some of the best options.
Some of the most innovative ways that lettings agents have been working to beat the fee ban includes:
Working with local businesses to offer a membership giving discounts on local shops and services.
Offering optional fully inclusive rent with all bills, including utilities, internet and maintenance fees included.
Provide an optional move in and move out service, enlisting a local removals company to help people relocate at the end of their tenancy.
Go above and beyond with your customer service offerings, using technology to provide a responsive service with everything from your paperwork to you repairs and maintenance.
The future of the lettings industry in the UK is changing and the difference between companies who survive and those who sink will come down to innovation and inspiration.
But can't lettings agents simply put up the rent?
Well, yes they can, absolutely. And in fact this appears to be the approach for many agents in the immediate future. When it comes to competition, those agents may find they lose out to others who offer an alternative package or who go that bit further to offer an optional extra.
Before simply deciding to put the rent up, look at how else you can add to your business value. Are there other channels where you can streamline your in house offerings via automation and save money? For example, using Fixflo means that you can offer a reactive repairs and maintenance service that can both help tenants fix simple issues and can also organise call outs with tradesmen.
In fact, The Fixflo Report 2018 showed that the average property manager will deal with around 935 repairs across their portfolio of property in a year. In the same report, around 21% of respondents were aiming to invest in technological solutions to problems in the coming year.
Conclusion - what it means for lettings agents
Although the Tenant Fees Act means that lettings agents are set to lose out on around 20-30% of their profit, it doesn't have to be the end of the world. With a fresh approach to reduce the impact on the bottom line and a willingness to embrace modern solutions, the Tenant Fees Act could be an opportunity for some lettings businesses to shine.
Software like Letflo could streamline the process of handling the tenancy paperwork, minimising the amount of printing and filing for the average letting agent. And you might find a fantastic new way to provide a top quality service to your landlords and tenants...
Got more questions? Take a look at our Frequently Asked Questions about the Tenant Fees Act 2019.